The title says it all, "Hazelnut and Dulce de Leche Cake". This recipe screams "out of this world" goodness. Actually this recipe was only suppose to be a nice hazelnut bundt cake but I needed to use up my dulce de leche container and I am so glad I did!! It was delicious. I think next time I will use more of the dulce de leche spread. I love how the sour cream gave this cake great moisture and softness. This recipe will definitely be used a lot.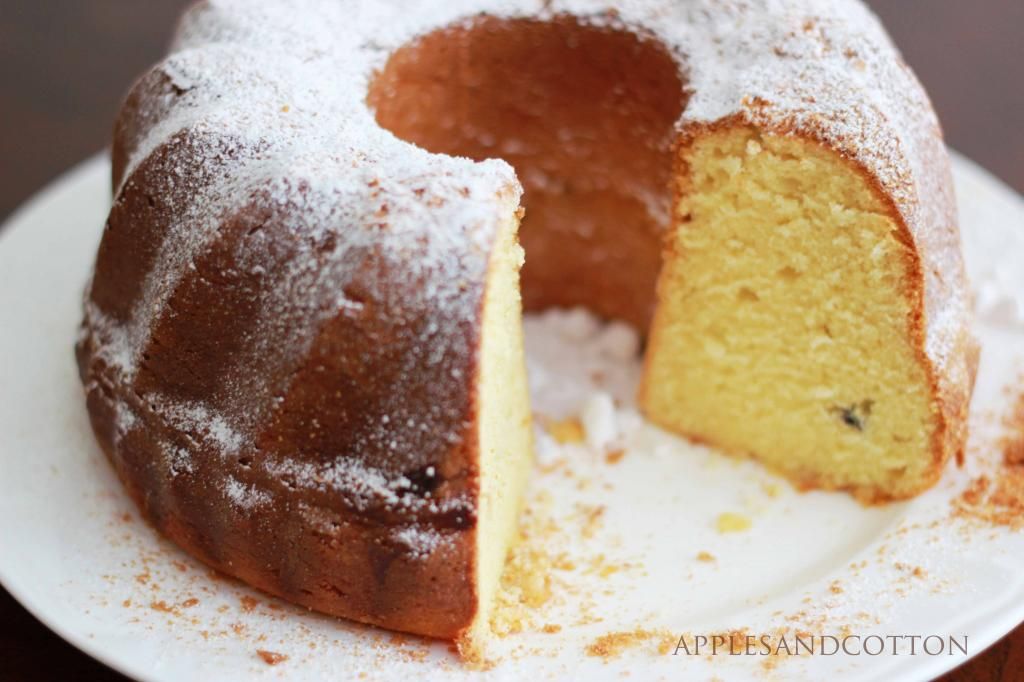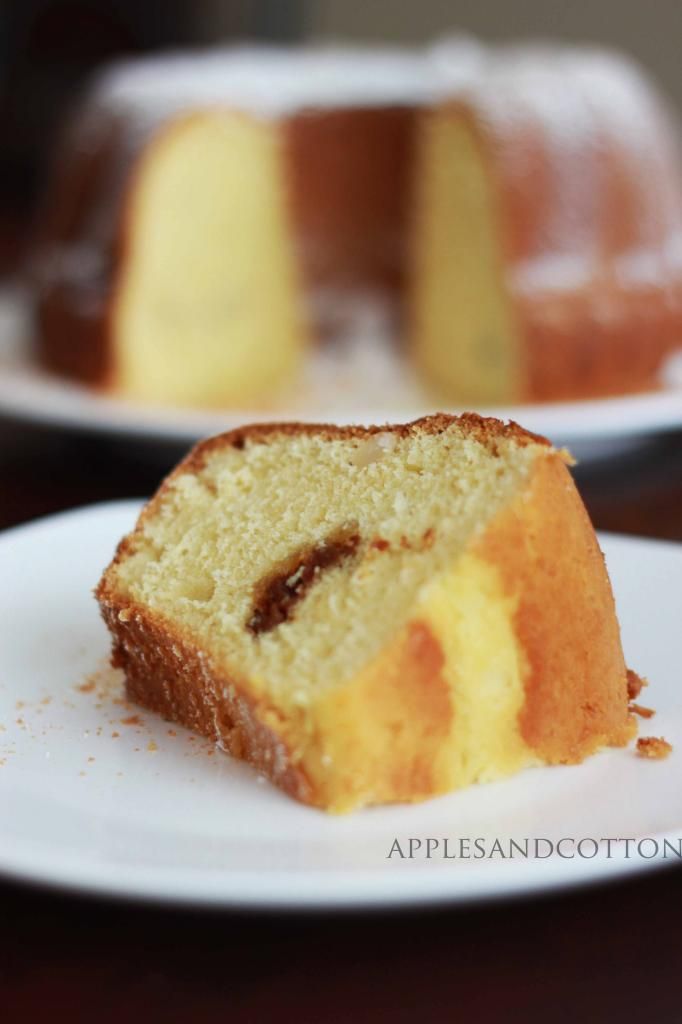 Ingredients:
1 1/2 cups sugar
1/2 cup butter, room temp
2 eggs
1 tsp vanilla
2 cups sour cream
2 1/2 cups flour
1 tsp baking powder
1/2 tsp baking soda
1/4 tsp salt
Powdered Sugar (for top)
Middle layer:
hazelnuts
dulce de leche
Directions:
Preheat oven to 350 degrees
1. In mixer, set to medium speed, mix sugar and butter until incorporated (scrapping sides). Add the eggs one at a time and mixing well after each one.
2. Add the sour cream and then the vanilla. Mix well.
3. In a medium bowl combine the flour, baking powder, baking soda, and salt. Mix with a whisk to make sure it's thoroughly combined.
3. Add the flour to the wet ingredients until just combined. Don't over mix.
4. In your bundt pan spoon out half of the batter mixture into it. Then add the hazelnuts about 1/4 cup. Spread the dulce de leche over the hazelnuts (if desired) or drop spoonfuls of the dulce de leche over the hazelnuts. Then add the other half of the batter on top of everything and spread it out evenly.
5. Bake for an hour and let it cool completely until you sprinkle the powdered sugar on top.