This is a recipe for healthy, soft, and delicious chocolate chip cookies! Yay! These cookies are so light and airy it's ridiculous!
I have been looking for a healthy alternative to chocolate chip cookies and have finally landed on this recipe. Between my husband and I, we scarfed down all of these yummy treats in a day. Paul, my husband, was asking for me to make more! Now that's what I like to hear and so I give this recipe a thumbs up and will definitely be making more of these scrumptious little cookies in the near future.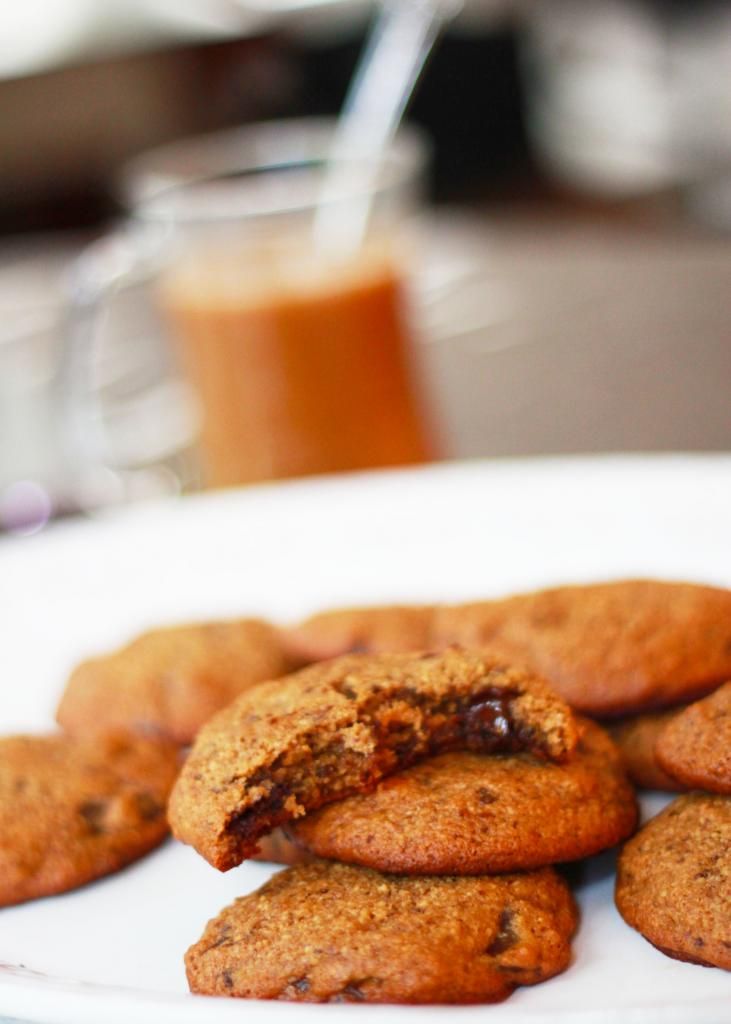 Here is the recipe:
Ingredients:
1 egg
2 tablespoons of butter (room temp)
1 tsp vanilla extract
1 tablespoon molasses
1/4 cup honey
1 1/2 cups almond flour
1/4 tsp baking soda
Pinch of salt
1/2 cup dark chocolate
Directions:
1. In mixer, mix an egg and butter together. Add vanilla extract, molasses, and honey until well combined.
2. In a seperate bowl add the dry ingredients: flour, baking soda, and salt.
3. Combine the wet ingredients into the dry and mix until combined. Add in the pieces of dark chocolate.
4. Put in fridge for 1 hour
6. After 1 hour preheat oven to 350 degrees.
5. Butter the bottom of a cookie pan or line it with parchment paper. Roll small or medium cookie balls and put on cookie pan.
8. Cook for 12-15minutes or until cookies are golden brown. Let cool for 15 min.