It's one of those mornings where waffles are on my mind. Since we moved recently I noticed that I have a waffle maker. How dumb of me to not use it more often and to even forget I own one of those. For two days straight now my husband has been asking for waffles and for two days straight we have been indulging in waffles.
I am not talking about from a box waffles, with that fake maple syrup you get at Perkins. I am talking about real, soft, homemade waffles with homemade whipped cream and organic delicious raspberries with real maple syrup on top! These are by far the most delicious waffles I have ever had.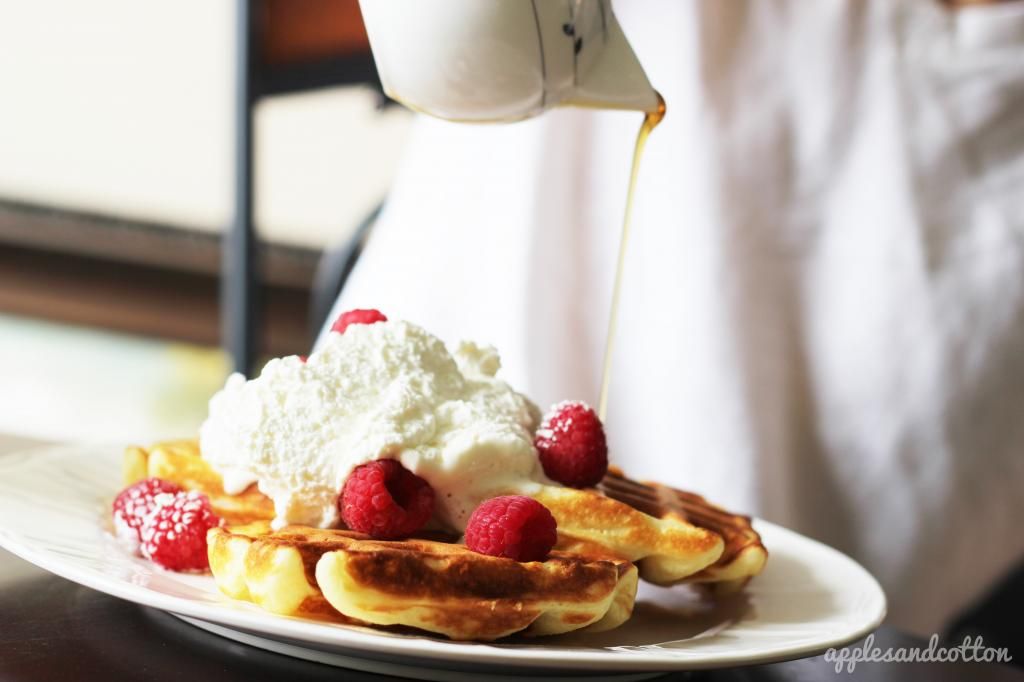 Sour Cream Waffles

1 stick unsalted butter (melted)
1 cup whole milk
1/2 cup sour cream
3 free range eggs
1 3/4 cups all-purpose flour
1 tablespoon cane sugar
1 tablespoon baking powder
1/2 teaspoon pink salt
Directions:
1. Heat waffle maker.
2. Mix in blender butter, milk, sour cream, and eggs until well combined.
3. In separate bowl combine flour, sugar, baking powder, and salt. Create a well in the middle of the dry ingredients. Pour the wet ingredients into the dry. Mix until combined. (DO NOT OVER MIX)- the batter will not turn out. Just mix until it's combined.
4. Scoop batter into each square about 1/4 cup. Cook until golden.