Oh what wonderful cookies these are. I could not get enough of these lil guys. Just mouth watering!!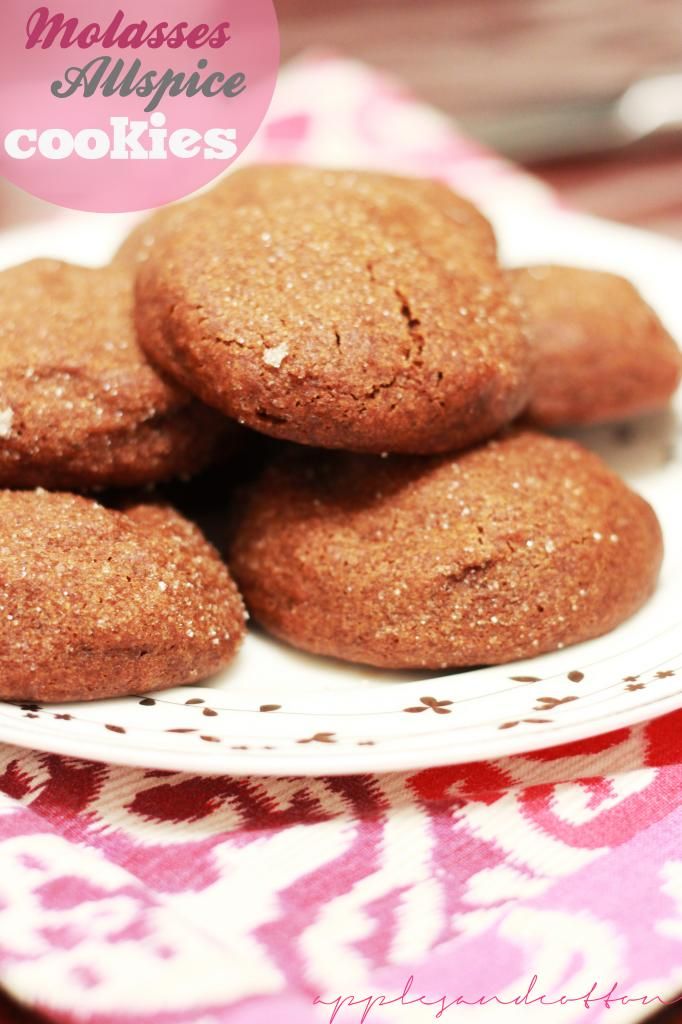 These soft and delicious allspice cookies are made from molasses, coconut oil, and many spices. All the ingredients come together to give each cookie a bite full of goodness. I have never come across cookies that are so soft that they melt in your mouth. You need to give them a try and tell me what you think.
I was actually craving a cookie that hit all my craving spots. A cookie that's not too moist or too hard. These cookies are perfectly soft and sweet. I love cinnamon, ginger, molasses, and all of the ingredients in this wonderful recipe. Everything just balances itself out.
Ingredients:
1 egg
3/4 cup dark brown sugar
1/2 cup coconut oil (melted)
1/3 cup unsulphered molasses
2 tablespoons vanilla extract
2 tsp cinnamon
1 tsp ground ginger
1 tsp ground cloves
1/2 tsp ground nutmeg
1/4 tsp salt

2 cups all-purpose flour
1 tsp baking soda
Directions:
1. Mix the egg and brown sugar until combined. Then add in the coconut oil, molasses, and vanilla. Beat all these ingredients until well combined. Beat for 5 minutes on medium/high speed.
2. Add the spices: cinnamon, ginger, cloves, nutmeg, and salt until combined.
3. Mix flour and baking soda together and then add to mixture, in 3 batches. Mix between each.
4. Roll out at least 16-18 balls out of the mixture. Place each dough ball on a big plate and cover with plastic wrap. Put in fridge for 2 hours.
5. Preheat oven to 350 degrees. Roll cookies in sugar (if desired). Bake for 9 minutes for soft cookies. Do not over bake them. Let them cool completely. They were actually very delicious the next day!