The other day I was craving cupcakes primarily because I was surfing through Pinterest and was salivating at all the desserts other people had posted. I have been looking for a cupcake frosting that's not too sweet but light and creamy. Here is a vanilla cupcake recipe with a light cream cheese frosting. Since I can't resist chocolate I had to add some chocolate shavings on top. I also did try the frosting with cocoa and absolutely loved it.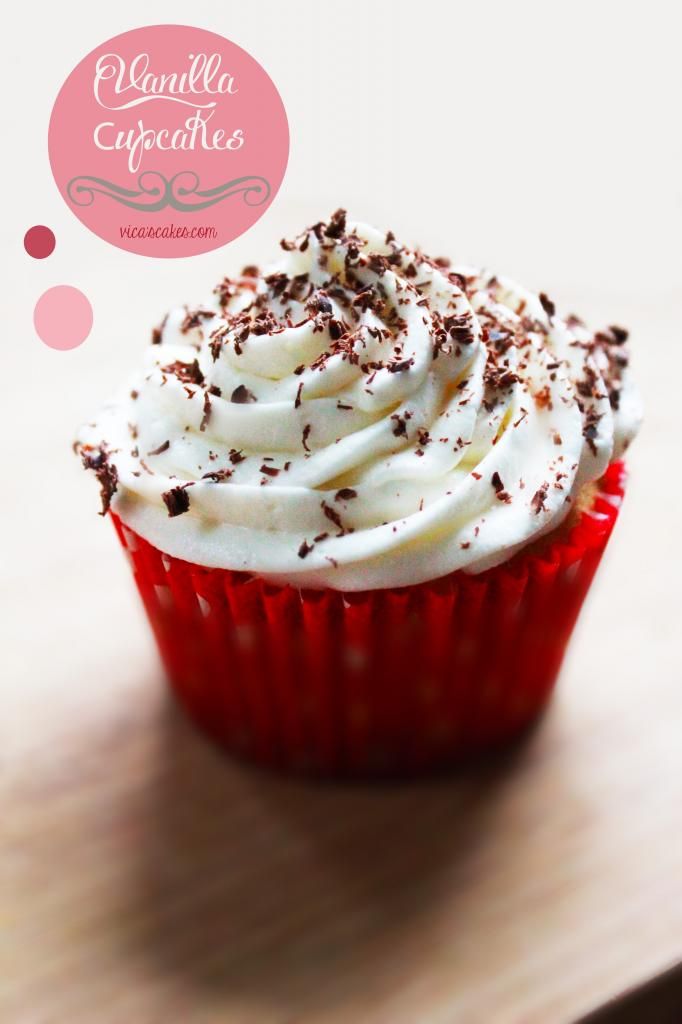 Cupcake Ingredients:
3/4 cup sugar
1/2 butter (room temp)
2 med eggs
1-3 tsp vanilla
1 1/2 flour (all-purpose)
1/4 tsp salt
1/2 tsp baking powder
2/3 cup milk
Directions:
1. Preheat oven to 350
2. In med bowl add flour, salt, and baking powder. Mix and set aside.
3. In mixer bowl, beat butter and sugar until well combined. Beat in the eggs one at a time. Add in vanilla (1-3 tsp)
4. Slowly mix the dry ingredients to the wet. Then add the milk last.
5. Put a heaping tablespoon of the mixture into the cupcake molds. Bake for 20 minutes or until done.
Makes 12 cupcakes! Double the batter for more!
Frosting Ingredients:
4 ounces of cream cheese (1/2 package)
1/2 cup powder sugar
1/2 tsp vanilla
1 cup heaving whipping cream
Directions:
1. In mixer beat the whipping cream until it starts to form a peak and looks fluffy. Set aside in small bowl.
2. In mixer beat the cream cheese and sugar slowly until combined. Add in the vanilla.
3. Add the whipping cream into the cream cheese mixture, slowly folding it in until combined. Add in cocoa for more flavor! I love mine with cocoa.
Double the ingredients for more!