Yogurt pancakes! These are very easy to make and requires only four ingredients. These are quite scrumptious at any time of the day.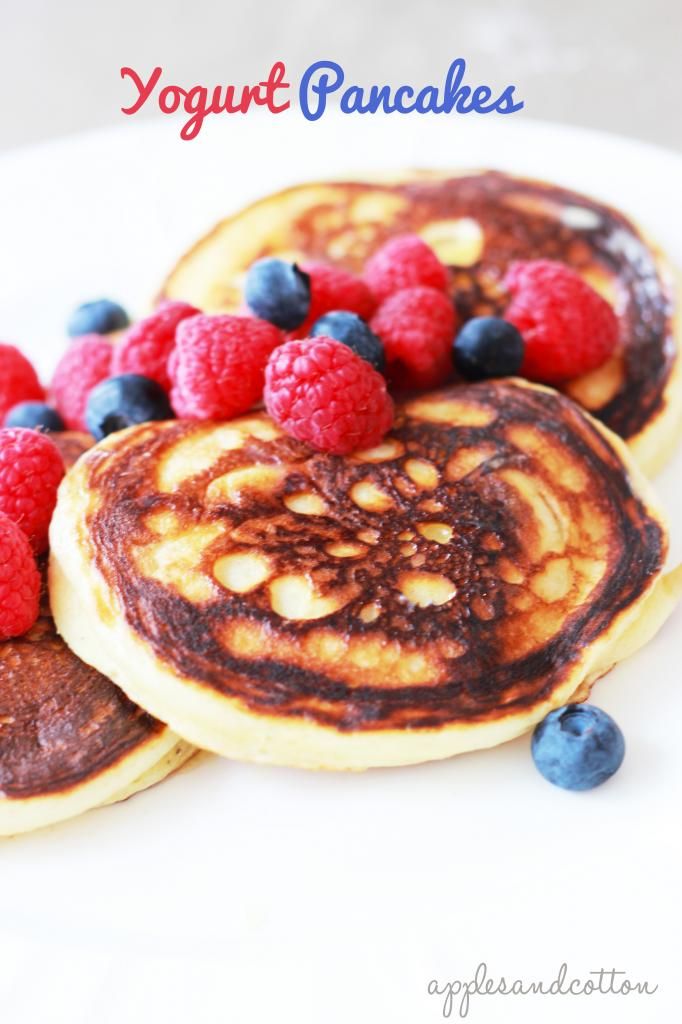 Ingredients:
3/4 cup yogurt
1 egg
1/2 cup flour
1 tsp baking soda
Directions:
1. Mix the yogurt and egg together in small bowl
2. In another small bowl mix together the flour and baking soda together
3. Add the flour into the yogurt mixture until combined
4. Turn on skillet to medium. Add a small amount of butter and wait until it's well heated. I made 6 pancakes. But you can make smaller or bigger ones. Flip the pancakes when they start to bubble on top.
Enjoy the pancakes with fruit!