These tiny balls are a mouthful of flavor and goodness. These are a very healthy snack for you due to the raw and organic ingredients. They go perfect with really anything, a glass of milk, nice cup of hot tea, or just eat them alone! I store mine in the freezer because they taste so much better cold and also they last longer that way.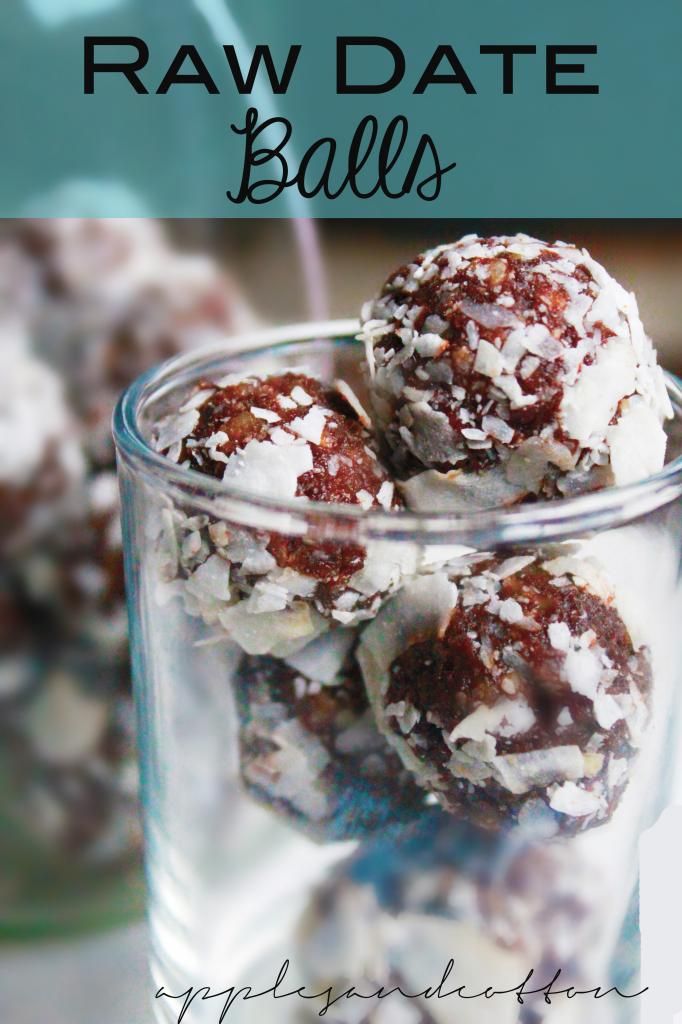 Ingredients:
1/2 cup dates
1 cup walnuts
1/2 cocoa powder
4 tablespoons raw honey
1 tsp vanilla extract
1/2 cup almonds
1/2 cup of shredded coconut
Directions:
1. Soak the dates in water for 5 minutes and then pick out the seeds. In the food processor, process the almonds until fine pieces and then add in the dates one at a time (make sure water is out) until combined.
2. Mix the date and walnut mixture with cocoa powder, vanilla, and raw honey until a paste is formed. Add in shaved almonds to the mixture until combined.
3. Put mixture in freezer for 5-10 minutes
4. Roll out balls of any size you prefer. I did 1/2 tablespoon for each. Then roll them in the shredded coconut. Store then in an airtight container in the freezer and enjoy!