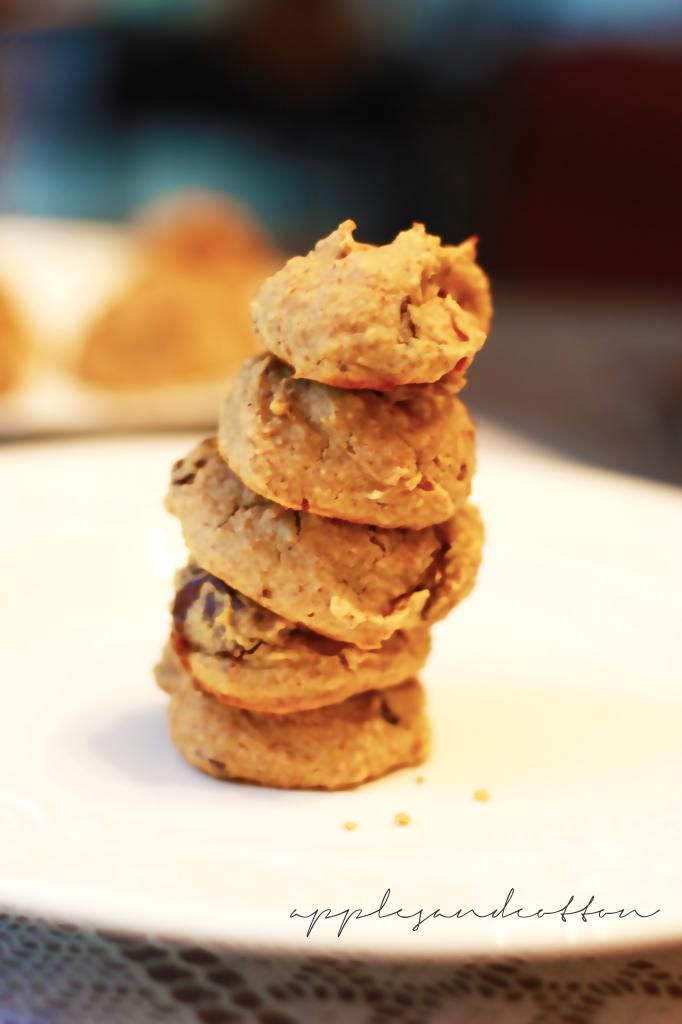 Garbanzo Cookie Dough
Yay, I have finally found a healthy recipe for cookie dough! This recipe is full of healthy ingredients that are sure to make you wanting more. I am actually eating one as I am writing this, they are that good!
I was hesitant about making this with garbanzo beans and absolutely did not think it was going to turn out the way it did. The cookie dough was out of this world and I didn't even feel guilty eating a handful of them. Try it and tell me what you think.
Ingredients:
1 can of garbanzo beans (15 ounces)
1/2 cup + 2 tablespoons Almond butter
1/2 cup raw honey
2 tsp vanilla extract
1 tsp baking powder
1/4 tsp salt
1/2 cup dark chocolate chopped
Directions:
1. Preheat oven to 350 degrees F
2. Rinse the garbanzo beans and pat dry. Combine all the ingredients except the dark chocolate chunks into the food processor and process until the mixture comes out smooth. Remove soft mixture to bowl and mix in the dark chocolate chunks.
3. Line cookie pan with parchment paper or just butter the bottom.
4. Cook for 10 mintues until the cookie dough has a golden brown color to it.
5. The cookies are not meant to be hard. They will come out as cookie dough in the inside. The chocolate will gush when you bite into them. I usually put them in the freezer and eat them cold. They are so incredibly delicious that way. Enjoy them with milk or coffee!