Why do I always have so many extra bananas left over? We try to eat as many as we can and yet have so many left over. Here's a thought, maybe I should buy less of them. But then I would never have these delicious banana bars from having an excess in bananas. Is it just me or whenever I have extra ripe bananas left over I always wanna bake something. Bananas equal dessert craving! I always make banana bread but today I am really switching it up and trying banana bars. I know, I am really going extreme here. I don't like to eat a lot of sugar but occasionally I like to treat myself and so these bars have sugary cream cheese frosting. My husband said he was waiting all day for these. That makes me feel good, at least I'm doing something right in the kitchen.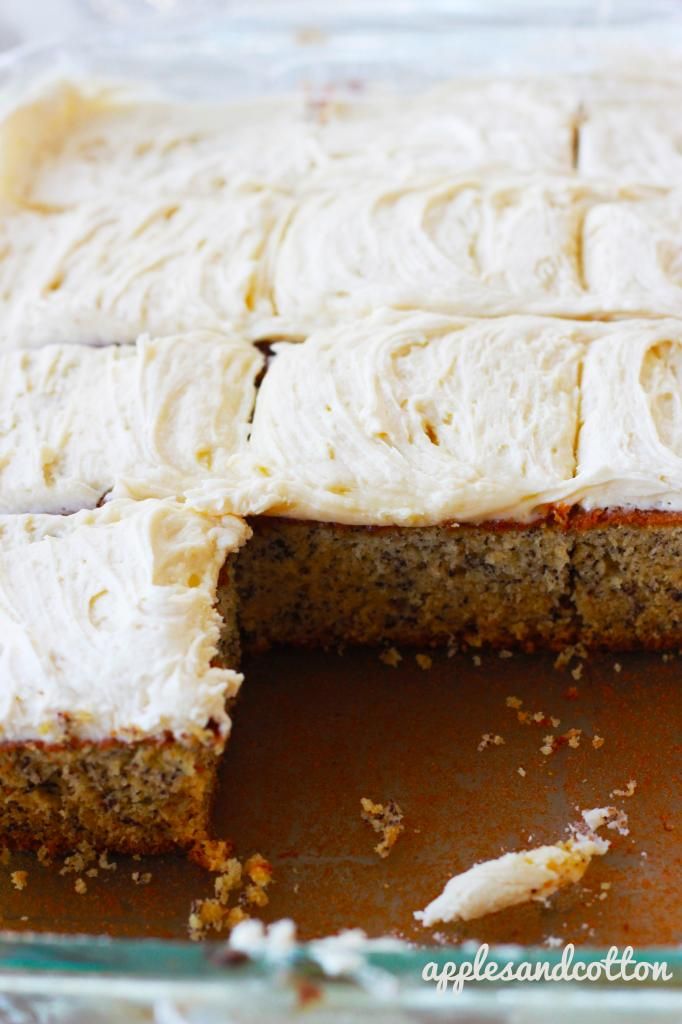 Ingredients:
1/2 cup butter (softened)
1.5 cups cane sugar
1 tsp baking soda
1/4 tsp salt
3 eggs
2 large mashed bananas
1 tsp vanilla
2 cups flour
Directions:
1. Preheat oven to 350 degrees
2. Beat butter and sugar together until fluffy and then add the eggs and vanilla until combined. Add mashed bananas until combined.
3. In separate bowl mix together flour, salt, and baking soda.
4. Add dry ingredients to wet. Beat until combined.
5. Pour mixture into 13x9 pan and bake for 40 minutes.
Frosting Ingredients:
1/2 cup butter
4 oz cream cheese
2 cups powdered sugar
1 tsp vanilla
Directions:
1. Beat butter and cream cheese until well combined
2. Add powdered sugar and vanilla until fluffy